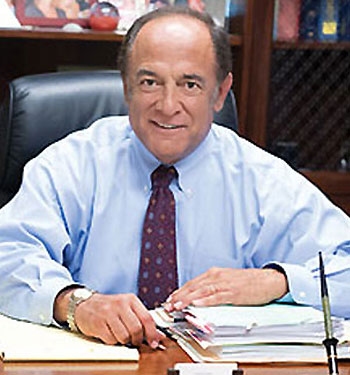 Education:
• BA, University of Florida, 1975 (with Honors)
• JD, Florida State University, 1979
• Admitted to Florida Bar April, 1980
Member Of:
• United States Circuit Court of Appeals Eleventh Circuit
• United States District Court Middle District of Florida
Mr. Eakin concentrates his non-litigation practice in the areas of commercial transactions, contracts, business law and wills. His civil litigation practice involves matters of real estate, business law, contracts and building construction. With an early background in representing Florida sheriffs and their deputies, Mr. Eakin is also heavily involved in criminal defense, representing both felons and misdemeanants.
Mr. Eakin was a founding board member of the Jacksonville Beaches Bar Association, as well as a past board member of the Jacksonville Catholic Lawyers Guild, and the charter president of the Jacksonville Beaches Optimist Club. He is a former lobbyist for the Florida Sheriffs Association, the Florida Sheriffs' Boys Ranch and the Florida Sheriffs' Girls Villa, as well as John Galbraith, principal underwriter for The Templeton World Fund and The Templeton Growth Fund, leaders in the mutual funds industry.
He is the author of "Florida's New Drug Paraphernalia Law: An Overview" published in The Florida Bar Journal, January 1983. Mr. Eakin speaks to many clubs, service organizations and schools on topics of law and legal transactions.
→ Paul M. Eakin is a Martindale-Hubbell AV® rated attorney.